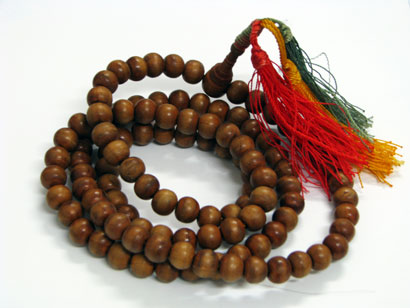 A japa mala or mala is an eastern rosary with 108 beads. The mala is used both in Hinduism and Buddhism for counting mantras, chants or prayers. Buddhist rosaries were likely adapted from Hinduism. ( from religionfacts.com )
This is a free photo. You can use it for both personal and commercial projects BUT you must not use it for abuse. You may not redistribute it too. All photos remain in ownership of photovaco or the Contributor.
Credit link back to this site is highly appreciated.